The SXSW 2020 Film Collection on Amazon Prime
The Austin-based film festival goes online in quick response to the Covid-19 shutdown.
On March 6, 2020, the SXSW festival officially announced that all festival events had been cancelled by the city of Austin, in light of the Covid-19 crisis. While the film industry had already hypothesized about the impact the pandemic would have on the 2020 film festival circuit, SXSW's cancellation made it real, and also made it urgently necessary to come up with alternatives. Going virtual was the obvious solution, something film festivals had been feeling the pressure to do in recent years regardless. The more pertinent question was: how?
On April 2, SXSW released the news of their collaboration with Amazon Prime, bringing a selection of films from their competition lineup to the platform, in front of the paywall, for ten days. In the statement, Jennifer Salke, head of Amazon Studios, said, "We're honored to be able to provide a space for the SXSW filmmakers to share their hard work and passion with audiences for the first time...We are supporters of SXSW and other independent film festivals, and hope this online film festival can help give back some of that experience, and showcase artists and films that audiences might otherwise not have had the chance to see." Indeed, for the 39 features, shorts, and series pilots, the exposure is huge; Amazon Prime alone has over 100 million subscribers, not to mention anyone who creates a free account to access the festival.
SXSW's move online is part of a wave of creative responses from the film industry. Both the New Zealand International Film Festival and the Fantasia International Film Festival announced they'll be going completely virtual this year, while the Thessaloniki International Film Festival has launched the project Spaces, challenging filmmakers to continue creating in quarantine, and the Oscar-nominated Brazilian director Petra Costa has embarked on a mission to document the Covid-19 experience in her project Dystopia. Tribeca has paired with Youtube to host the "We Are One" festival starting May 29, fed by over 20 worldwide film festivals including Berlin, Cannes, and Venice, featuring new and classic titles.

"Thessaloniki International Film Festival presents the project "Spaces". TIFF has asked renowned directors from all over the world to shoot a short film at home, during the coronavirus crisis... "Spaces" is one of the first works of art commissioned as a response to the coronavirus situation.
The project is inspired by the book "Species of Spaces" by Georges Perec. The idea is to create a film at home, using the environment, the people or the animals in that space. The only outdoor areas that may be used are outdoor living spaces, such as the terrace, the garden, the balcony and the stairwell."
Petra Costa, the director behind the Oscar-nominated political documentary The Edge of Democracy, took to Twitter to ask her followers to help with her Covid-19 project Dystopia. In her Twitter announcement she said, "We want to know what's going on with your family, your community, your neighborhood and your city. Film HORIZONTALLY what you see, think, live and feel today." The idea is to make a "mosaic" of experiences, to try to make sense of the historic moment the world is going through. The project brings up a question many more artists will soon have to face: how will art forms change and evolve in order to represent a tragedy of such gigantic proportions? Is it even possible?
Uncharted Territory
SXSW didn't have a map for navigating this new pandemic-era landscape, and their speed in finding a solution demonstrates "the adaptability and resilience of the film community", in the words of Janet Pierson, director of film at SXSW. But the Amazon Prime collaboration is not without its problems. The majority of the films in the competition lineup chose not to opt into the streaming offer, including Shithouse by Cooper Raiff and An Elephant In the Room by Katrine Philp: the winners of the narrative feature and documentary feature awards, respectively. And other upcoming festivals like Munich, Locarno, and Melbourne all elected to cancel their 2020 editions rather than go online.
The main problem is with distribution. Film festivals serve not only to generate buzz around films, but also to attract attention from distributors, who otherwise may only be looking toward the larger budget, safe-bet films. The Blair Witch Project (1999), Little Miss Sunshine (2006), and more recently, The Babadook (2014) were all huge successes that got picked out of festivals. But these distributors almost always require exclusive distribution rights, threatened by the Amazon premiere. Why would they invest in marketing a film that's already been made available to hundreds of millions of people? The conversation would be much different, and much more favorable to the filmmakers, if Amazon acquired the distribution rights to the films. But they didn't, leaving many choosing to wait until the festivals reopen, or a better offer arrives. There's no one right answer: it's something the creators, distributors, and platforms will have to figure out as they go along.
That being said, the SXSW/ Amazon Prime collaboration is no doubt a wonderful opportunity for cinephiles across America to discover independent films and up-and-coming filmmakers they otherwise may never have heard of or had access to. And for the short films in the collection who weren't looking for distribution so much as exposure, there's less to lose than the features, and possibly more to gain.

The Highlights
The online collection may only represent a sampling of the original festival lineup, but still provides valuable insight into the themes on filmmakers' minds right now. At the center are women- both in front of and behind the camera. The overwhelming majority of the works in the collection feature female protagonists, and many of them are written and directed by women as well; a confirmation of a larger shift in the industry that has begun to show in recent years. These women are bringing a whole slew of new subjects and ideas into the light, committed to representing their complex personal experiences and sharing the stories that are too often left untold.
Gunpowder Heart, writer-director Camila Urrutia's feature debut, is an intimate revenge tragedy inspired by her memories of growing up a queer woman in Guatemala City. Following the couple Maria and Claudia, the film is a delicate portrayal of a same-sex relationship, but also of a place; the conflict stems not from the protagonists' sexuality, but rather from the clash between their dreams and social reality. Opening with a classic Chekhov's gun setup, the film expands into a commentary on gender violence, women's emancipation, and societal corruption- every second waiting for the trigger to be pulled.
It's an important reminder that a film can have queer characters without fixating on sexual orientation- a sentiment shared by Karen Bernstein, director of the documentary I'm Gonna Make You Love Me. Piecing together the memories of Brian Belovitch, a man now in his sixties who lived for a decade as a woman named Tish Gervais, Bernstein- and Belovitch- pull the audience into deep reflection on what drives people to make the life decisions they do. Through present-day interviews with Brian, his family and friends, Bernstein draws from Brian's personal experience a universally relatable truth, about survival and the human need for love and acceptance.
Meanwhile Cat In the Wall, the first fiction film by Bulgarian documentarians Mina Mileva and Vesela Kazakova, is a realist study of a specific moment in place and time- London, during Brexit, seen through the eyes of a Bulgarian immigrant family. Irina, at its head, is the picture of resilience, raising her son and supporting her unemployed brother by working two jobs. Her attempts at keeping it all together fall apart with the arrival of a cat, a catalyst to set off the tensions created by the mounting xenophobia and gentrification in her working-class neighborhood.

When a gun is introduced in a film, the expectation is that it will, sooner or later, be fired. This tension is the center around which the story of Camila Urrutia's first feature Gunpowder Heart revolves. Shaped from the director's own personal experiences growing up as a queer woman in Guatemala City, it begins with 22 year old Maria (Vanessa Hernandez) showing off her new gun to her girlfriend Claudia (Andrea Henry), who, like the audience, is immediately filled with dread. When one night the girls are aggressed by a group of local men, Maria finds a target for her weapon, and Claudia must decide whether to help her seek revenge.
Read more
"Gender for some people is a destination. For me it's a journey," proclaims Brian Belovitch, the subject of Karen Bernstein's 2019 documentary I'm Gonna Make You Love Me. Weaving archival footage, old photos, classic movie clips, and present-day interviews (using Caouette's 2003 film Tarnation as reference), Bernstein and her co-producer/editor Nevie Owens trace Brian's life from "boy to girl to woman to man", as states the subtitle of his memoir Trans Figured. Preferring a non-linear narrative to reflect the erratic nature of memory, the documentary pieces together its subject's childhood in Providence, Rhode Island, his move to New York City and transition into the voluptuous Sophia Loren-esque Natalia Gervais, her stint in Germany as an army wife, return to the NYC drag scene as the nightlife diva Tish, and the eventual detransition back into Brian Belovitch, the present-day married man in his sixties.
Read more
London-based Bulgarian directors Vesela Kazakova and Mina Mileva first established themselves with their politically charged, controversial documentaries Uncle Tony, Three Fools, and the Secret Service (2014) and The Beast Is Still Alive (2016), earning them the title of the "demonic duo" from a member of the Bulgarian parliament. With Cat In the Wall, they transport their documentary style and commitment to realism into the world of fiction, telling the story of a family of Bulgarian immigrants living in a social housing unit in working-class London. Surrounded by xenophobia and the tense uncertainty of Brexit, and watching, powerless, as they are made victims of the gentrification process in their neighborhood, Irina, her brother Vladimir, and her little son Jojo cling to a fragile stability inside the walls of their apartment, a stability suddenly threatened by the arrival of the titular cat.
Read more
My Darling Vivian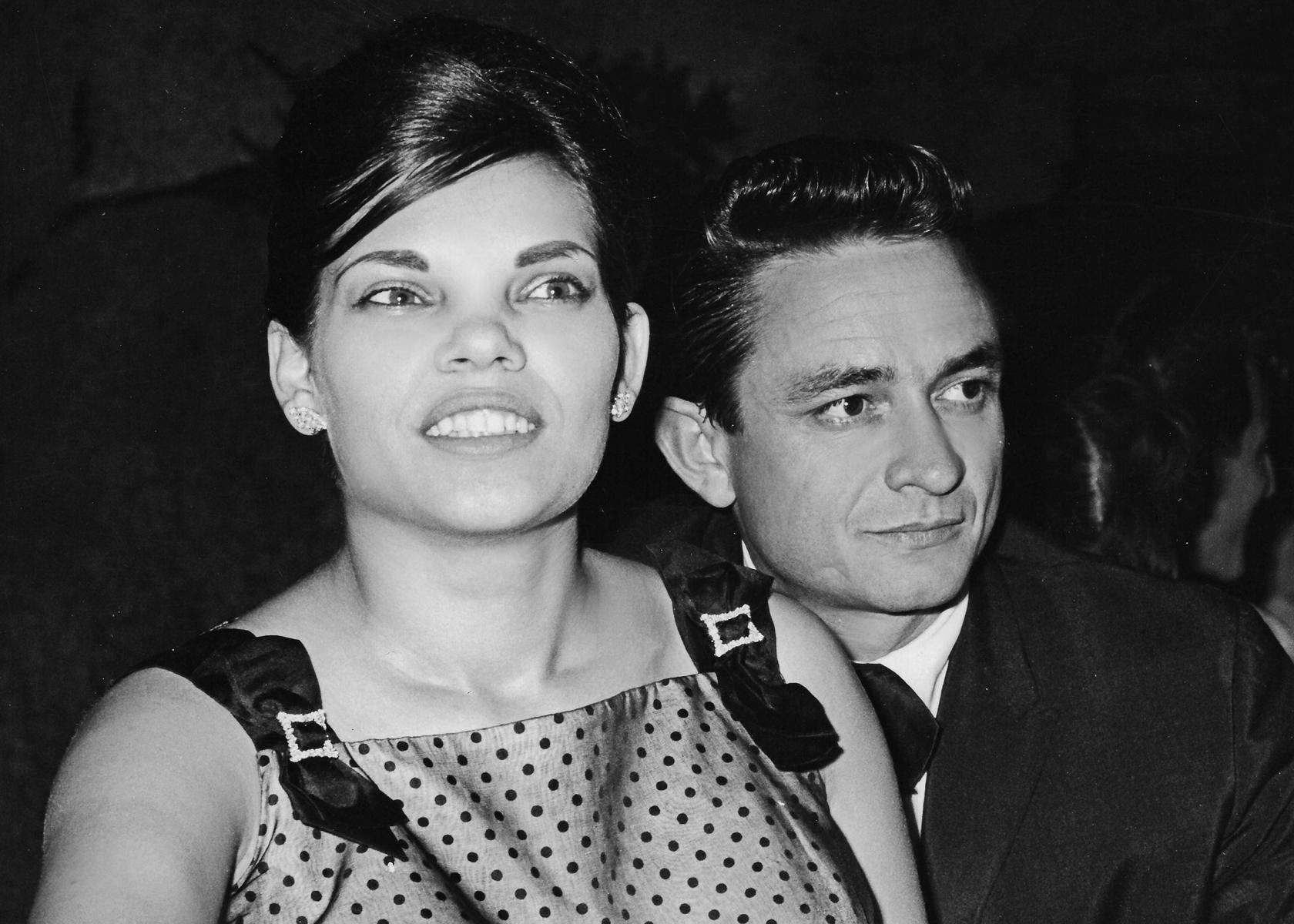 "The story of Vivian Liberto, Johnny Cash's first wife and the mother of his four daughters."
An effort to set the record straight about a woman that had first been forgotten, then negatively and (according to her daughters) unjustly represented in the 2005 film Walk the Line, My Darling Vivian is a simple, empathetic piece. More utilitarian than artistic in style, it tells a story that needed to be told, a response to the idea that history is not what happened, but what is remembered.

Broken Bird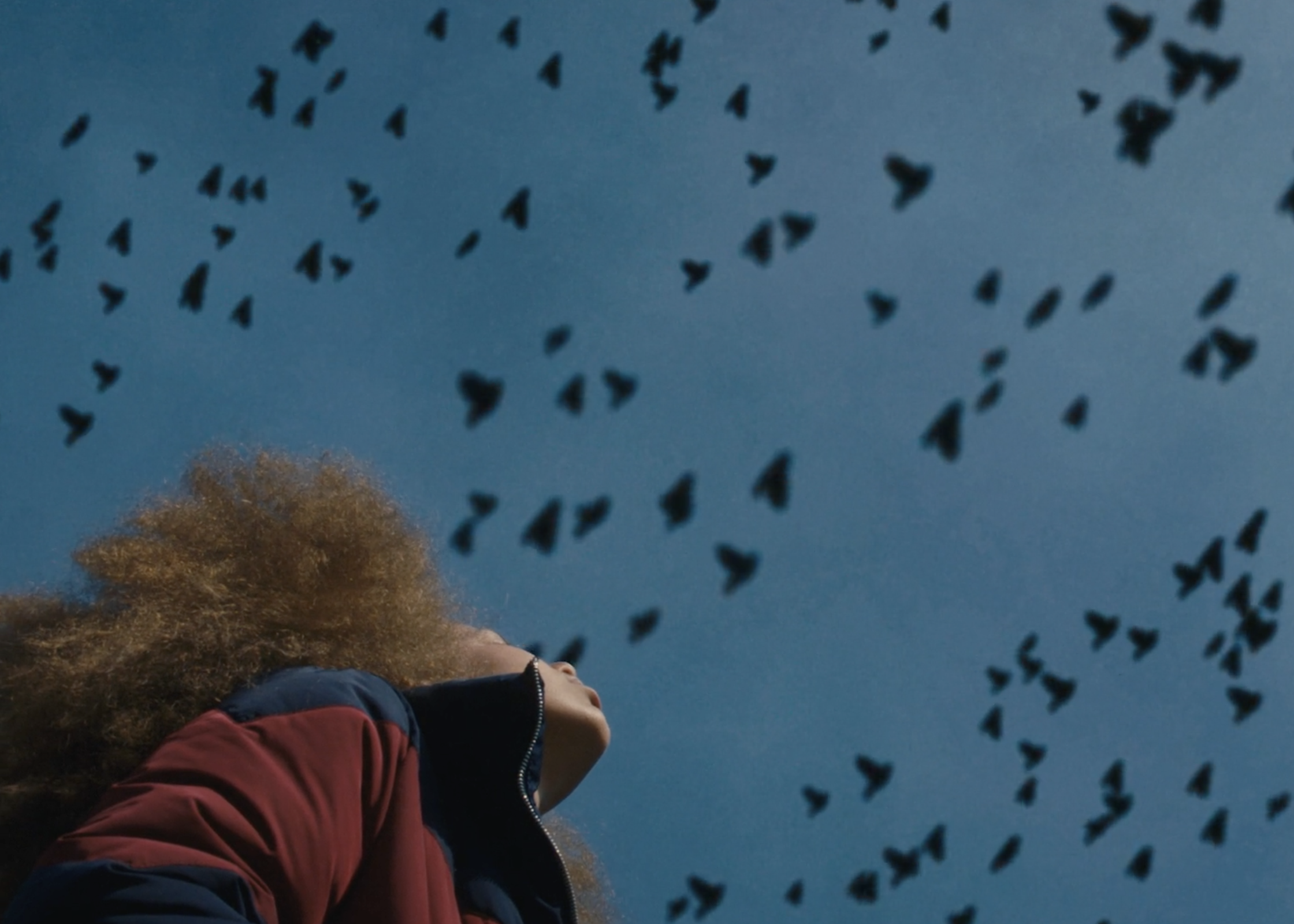 "A biracial girl caught between two worlds prepares for her Bat Mitzvah and adulthood."
Gordon draws on her own youth for Broken Bird, marrying a contemplation on identity with an ode to the lasting power of music. An understated short that leaves the viewer with an inexplicable sense of peace.
Still Wylde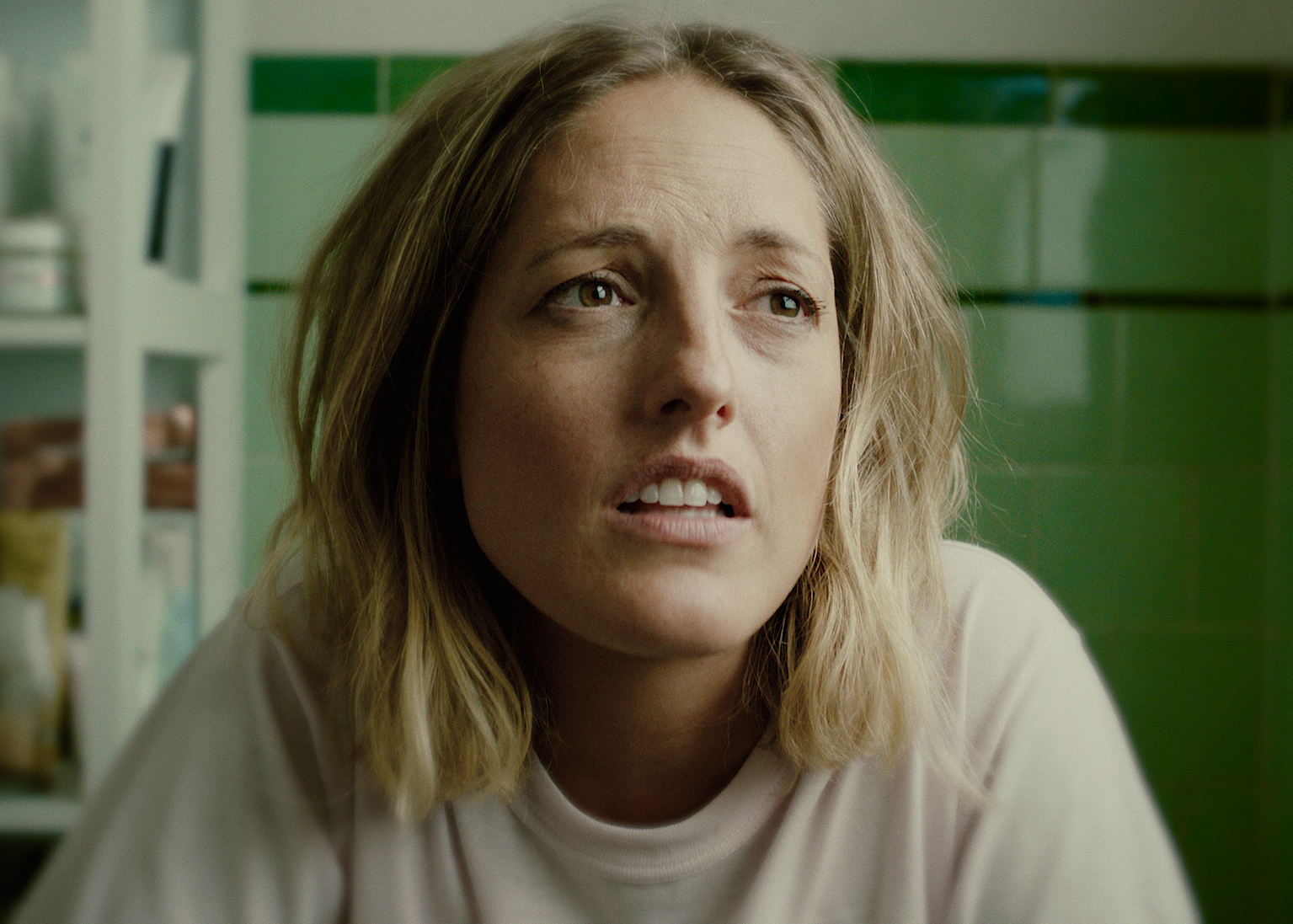 "Gertie and her sometimes boyfriend, Sam, are faced with a major life decision only to realize that even when they know what they want, life has other plans."
Still Wylde manages to condense a months-long story into a few minutes, pulling out only the subtly significant moments and through them, providing the viewer with enough information to fully feel Gertie's suffering at the end. The weight of her situation is contrasted with her funny, relatable personality, an incongruity that makes Still Wylde feel unnervingly realistic.
The Influence of New Media on Good People
As society adapts to our growing dependence on technology and social media, the artists, as often happens in history, are left trying to make sense of things. Is the digital age the best or worst thing that has happened to humanity? This is the question that writer Julien Sibony was pondering when he originated the idea for Selfie, a French anthology film in the SXSW collection. Likened to Black Mirror for its near-future setting and examination of the social effects of tech, it diverges by taking a comedic, empathetic tone; the film's alternate title reads like a thesis heading: "the influence of new media on good people". In separate- though tangential- episodes, five different directors attempt to provide a response to Sibony's question, with no clear-cut conclusions. Technology is a tool, and like other tools, has no inherent meaning: everything depends on who uses it, and how. 
The "how" is the subject of a number of other films in the collection, among them the documentary TFW no GF and the shorts Modern Whore and Vert. All three explore how the division between online and offline reality fragments our identities, at times allowing truer versions of ourselves to surface, and at times creating contradictions and hypocrisy. The documentary TFW no GF, by director Alex Lee Moyer, is an attempt to humanize the young, disenfranchised men behind the self-proclaimed incel community of 4chan and Twitter: a community notorious for being an echo chamber of depression, self-hatred, violence, and misogyny. Nicole Bazuin' Modern Whore continues with an exploration of online space as a platform for sexism by peeking into the "escort review boards", where men rate the escorts they've been with- and construct their own narratives about them. Vert, by Kate Cox, acknowledges the other side of free expression, the liberty it grants to become the best version of oneself, with a simple story about a husband finally revealing a lifelong secret to his wife with the aid of VR.
Selfie is a French anthology film comprised of five different tales by five different directors, about "the influence of new media on good people", as the tagline states. While many anthology films, like Boccaccio 70 (1962) or Jarmusch's Coffee and Cigarettes (2003) feature distinct, separate episodes united mainly by a common theme, the stories in Selfie are also united by a common location: a town in France in a future so near it almost resembles the present, except for an increased, slightly dystopian dependence on technology (similar to Black Mirror). The same characters and places appear between stories, lending a fluid, choral quality to the voices of the various directors.
Read more
TFW no GF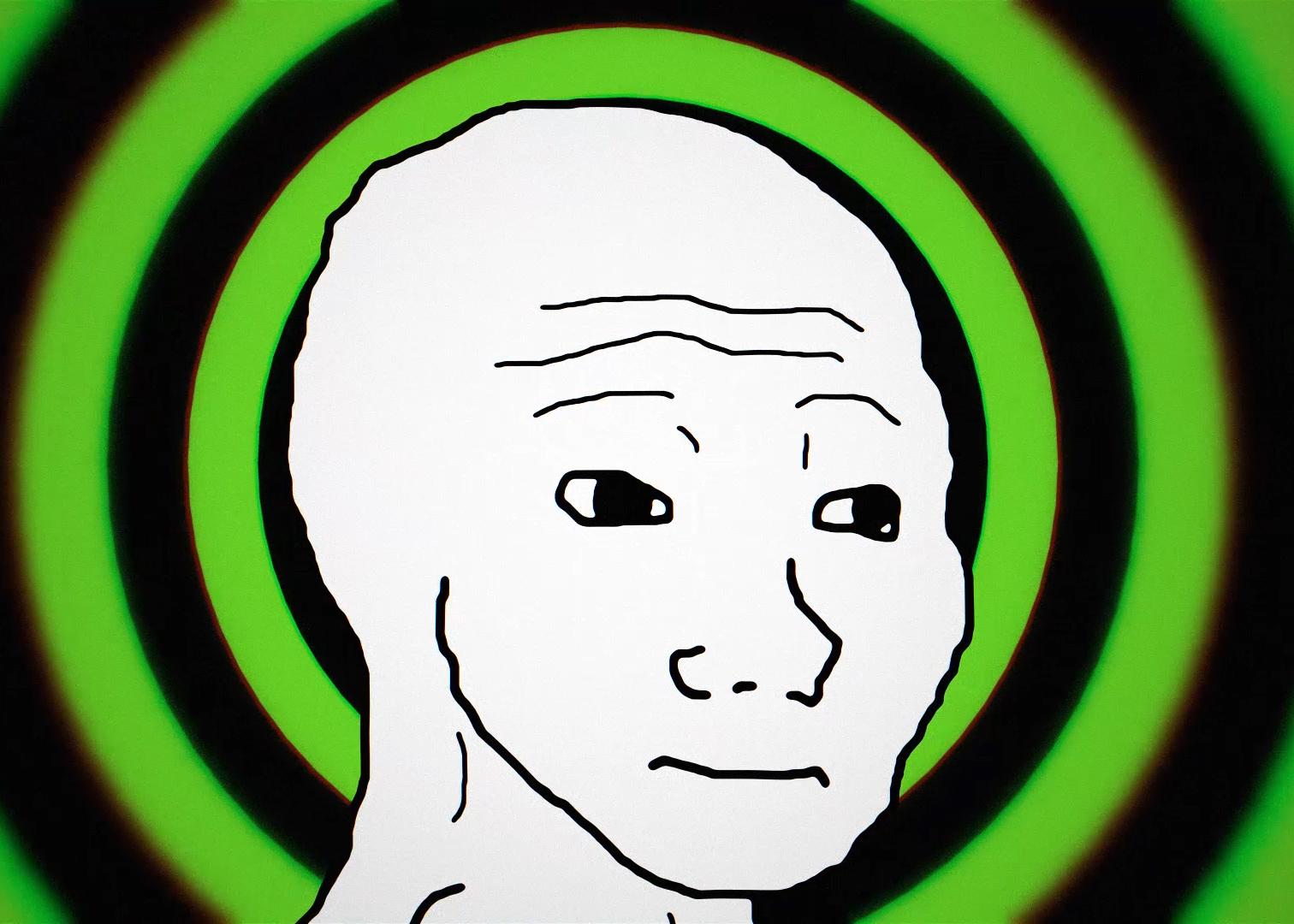 "A generation of disaffected young men searches for meaning in the dark corners of the internet. TFW NO GF examines the subculture through the metaphor of an iconic meme."
TFW NO GF is a surprising character study on a vilified sector of America's population, posing its subjects as victims of endemic socio-economic failures. While the approach sparks discussion, it shies away from clearly showing the upsetting content these men post online, or recognizing the politics of the group, closely tied with the extreme right, and produced by self-proclaimed crypto-anarchist Cody Wilson.
Modern Whore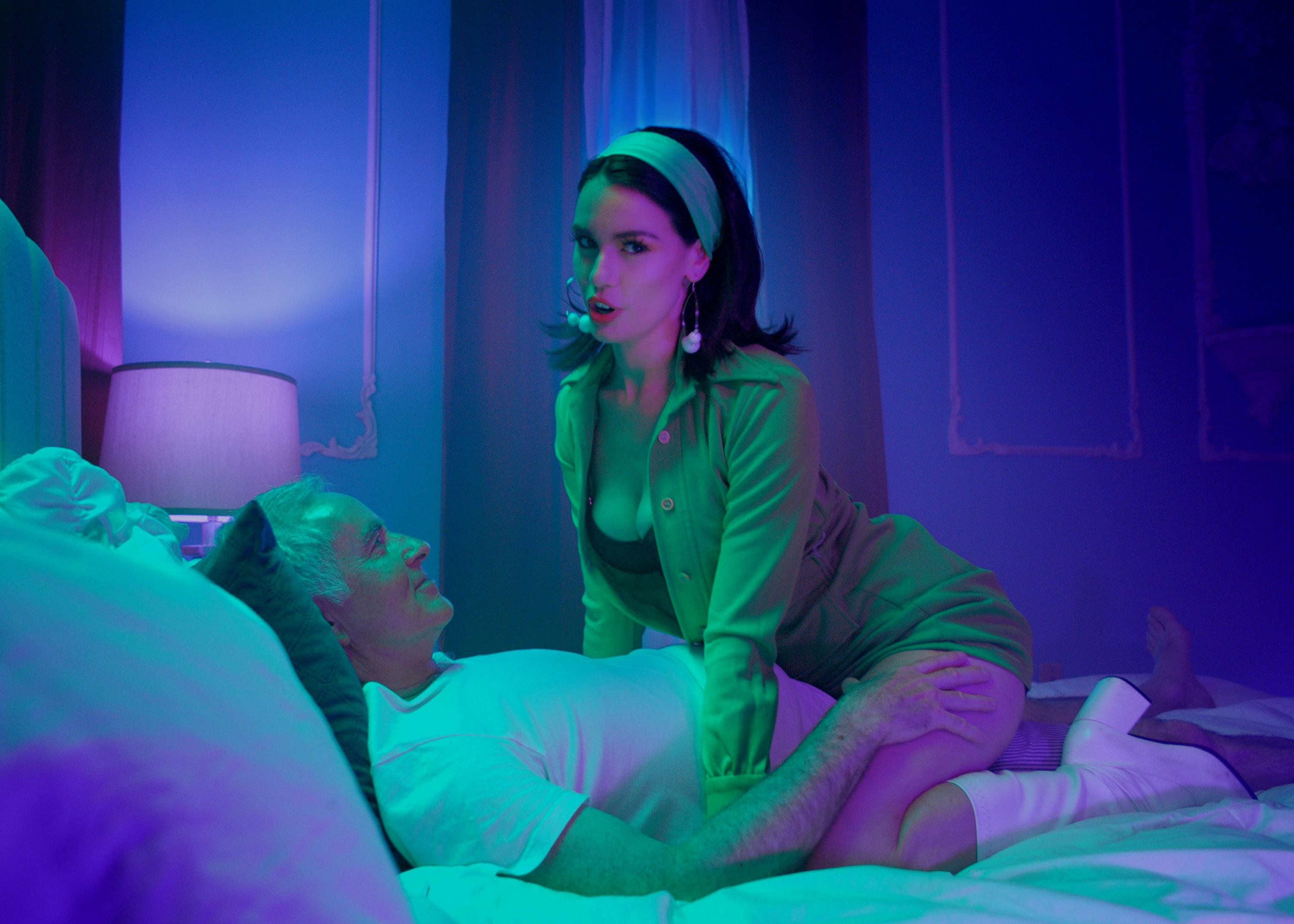 "Former escort Andrea Werhun shares the ins and outs of escort review board culture, exposing the complexities of sexual power and social stigma in a post-#MeToo world."
Bazuin counteracts the stigma around sex work by infusing the documentary aspects of her story with a cheeky stylistic salute to the 70s, creating a fusion doc full of attitude. It's beautiful, and fun, and sassy, and so is Andrea; which makes her story about a violent client even more disturbing.
Vert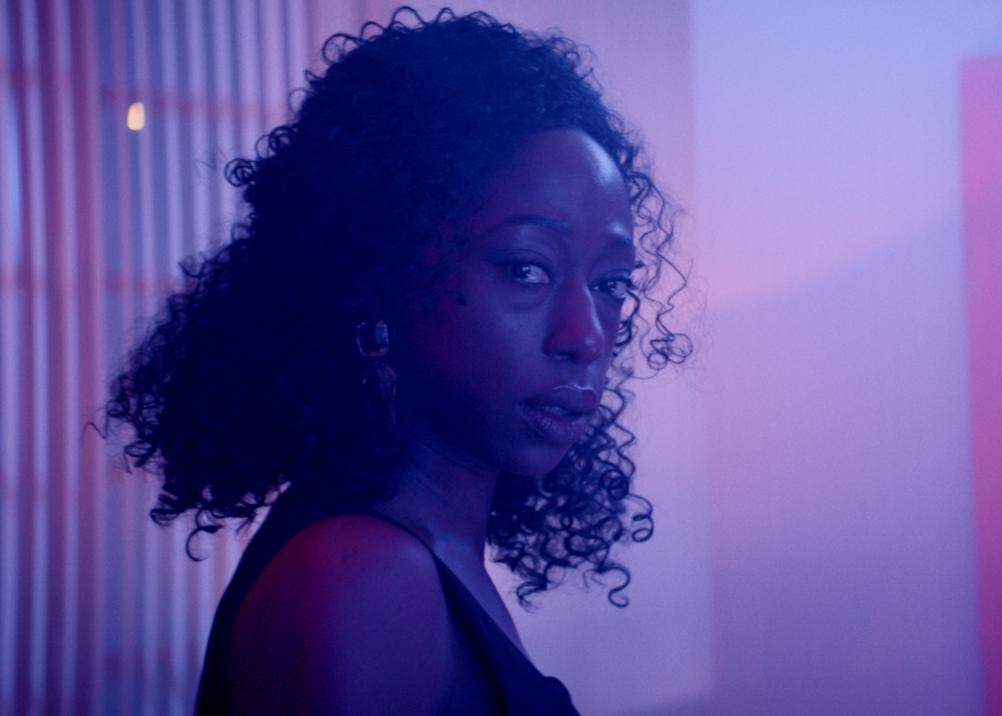 "Emelia (BAFTA Nominee Nikki Amuka-Bird) and Jeff (Nick Frost) are an open-minded couple celebrating their 20th wedding anniversary by venturing into the Virtual world of "Vert" together. Vert presents them with a character that is their 'ideal self' and what is supposed to be re-awakening for them as a couple becomes the unearthing of Jeff's secret."
A skillful execution of a simple premise, Vert is a technology-based twist on a coming out story, that manages to be filled with emotional complexity in a short runtime. Shot in one day in one location, it's also a model for the possibilities of filmmaking during the pandemic.
How will filmmaking change post-pandemic?
How will filmmaking change post-pandemic? Not only technically, but from a conceptual point of view? It's a question Jim Kolmar, one of the programmers for SXSW 2020, puts to the Gunpowder Heart director Camila Urrutia in their interview. For her part, she acknowledges it's too soon to tell, but there will definitely be a before and after. Certainly in the near future, large-scale shoots with masses of extras and multiple locations don't seem likely- and so looking forward, many are beginning to hypothesize about the direction filmmaking- and within it, storytelling- will go. There's a general feeling that films will become more intimate, with small casts and small, often indoor settings. Besides being a necessity, it could also be a chance to level the field; what will differentiate filmmakers will depend less on budgetary restrictions, and more on their writing and directorial skills. But what will this next generation of stories look like? What is the precedent in cinema, and in the arts?
One answer is found in the tradition of the chamber film. A genre most famously used by Ingmar Bergman in films like Through a Glass Darkly (1961), The Silence (1963), and Persona (1966), chamber films are characterized by a limited cast, a short period of time, and a confined space- perfect conditions for quarantine filmmaking. Even before Bergman, chamber films were being made by directors like Hitchcock (Rope, 1948), Ozu (That Night's Wife, 1930), and Dreyer (Two People, 1945). On his blog, film theorist David Bordwell traces the tradition back to other art forms as well, citing the groundwork laid by the painters Vermeer and Hammershoi, as well as the Swedish writer Strindberg with plays like Miss Julie. What Strindberg's work shows, in the same way as Ibsen's A Doll's House, is that limiting action to a confined interior space does not equate to limiting subject matter, or theme: rather, it can be an opportunity to focus on and magnify problems and emotions, not allowing for outside distractions or relief. In cases like Aranofsky's 2017 Mother! or Robert Egger's 2019 The Lighthouse, an enclosed space is used not only to escalate tension to nightmarish extremes, but also to condense the epic, larger-than-life stories of religion and mythology into human proportions, a technique that also applies to politics and philosophy: meaning through microcosm.

Vermeer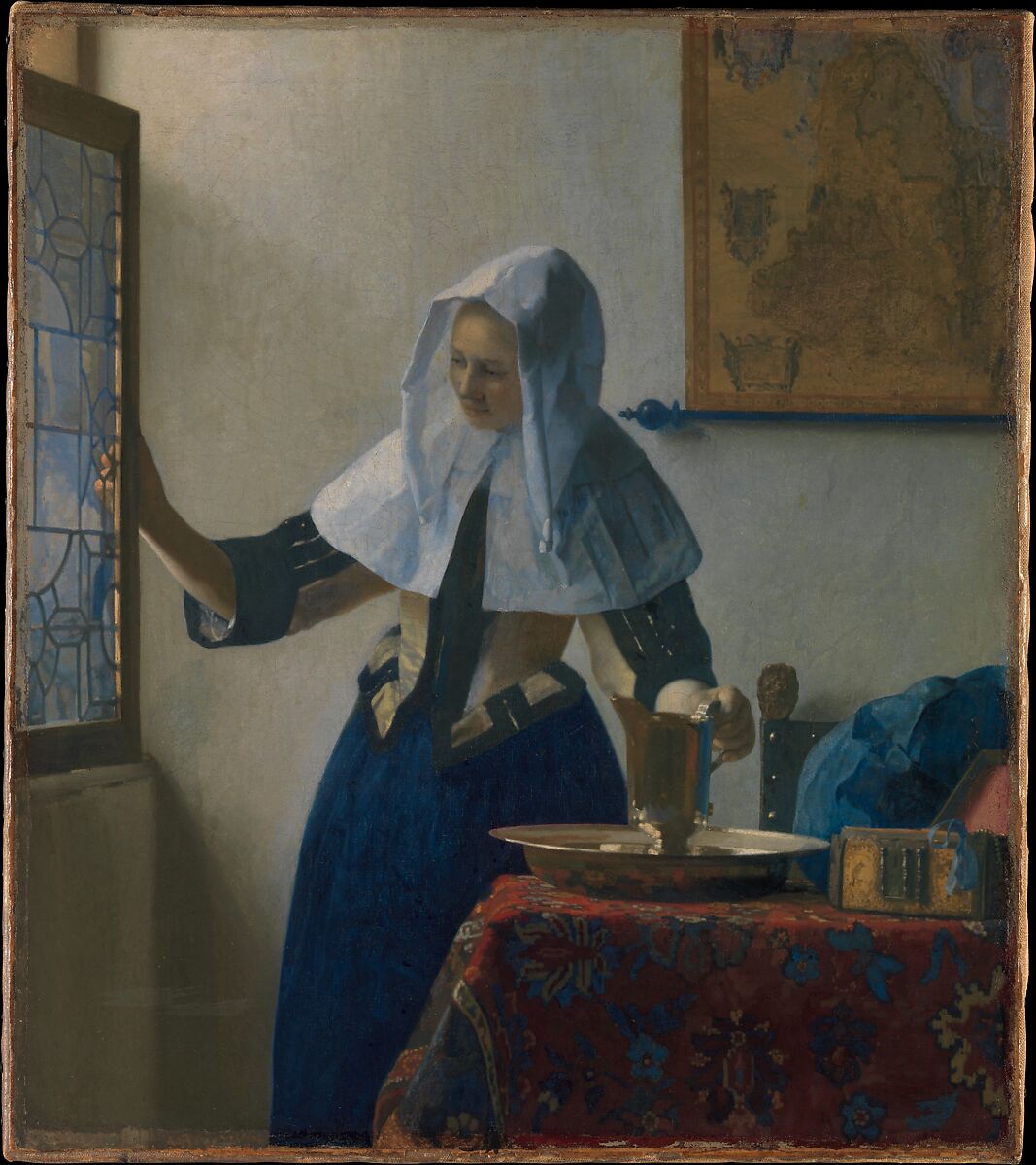 The above image is only an example in a series of paintings by Vermeer, among them The Music Lesson and A Young Woman Reading, that depicted his family and models completing mundane tasks in the purified interiors of his house. These works belonged to the movement of Dutch Genre Painting of the 17th century, with contributions from other Dutch artists like Gabriel Metsu and Caspar Netscher. While 17th-century art critics described these works, depicting the banality of domestic life, to be seemingly about nothing, they proved themselves important documentation of their times: reflecting family values and the changes in daily life as Dutch society became ever more commercial.
Hammershoi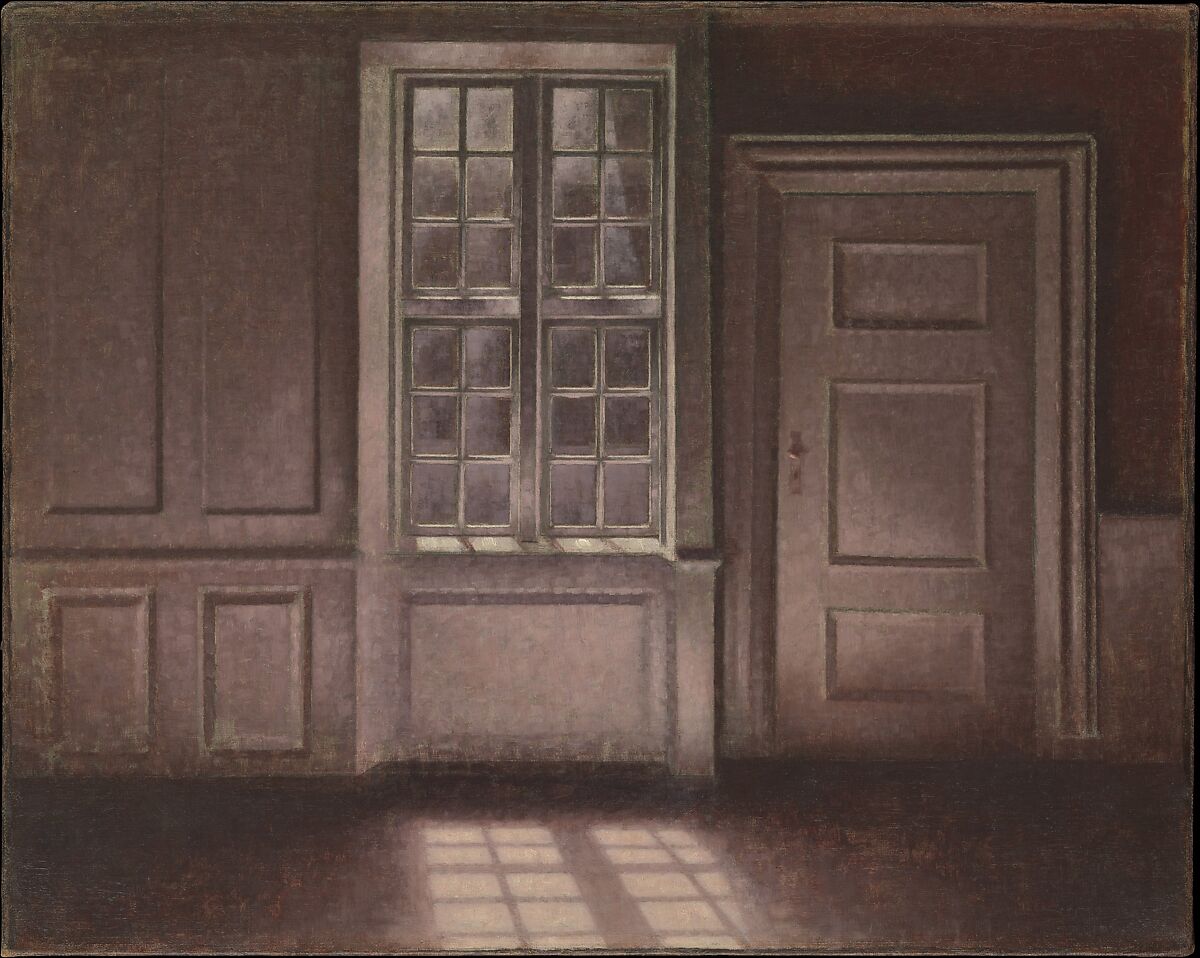 In the decade he lived in the house at Strandge 30, in Copenhagen, the Danish painter Vilhelm Hammershoi produced over 60 paintings depicting its interiors. The use of light, muted colors, and subject matter owes to the influence of Vermeer, and in turn the echo of Hammershoi's style can be found today in the films of Swedish auteur Roy Andersson, who uses a palette of dim grays, greens, and yellows, dull light, and bare interiors to tell his deadpan stories of the banal and mediocre. Many of Hammershoi's interior paintings feature his wife, almost always with her back turned: when her face is shown, it is often with a seemingly troubled expression, leading to the hypothesis that Hammershoi uses her turmoil to contrast with the controlled immaculacy of her surroundings.
Strindberg
Along with Max Reinhardt, Swedish writer August Strindberg was one of the earliest proponents of the chamber play, writing five of these specifically for the Intimate Theater he founded in 1907. In his own words, the chamber play is the "concept of chamber music translated into drama… [where] one lives in a world of intimations, where people speak in half tones, mutedly, because they are ashamed of being human!" These five plays were all held together by the thread of a common theme, mainly being the schism between Sein and Schein, between being and seeming. As opposed to the serenity and stillness of Vermeer and Hammershoi's interiors, for Strindberg the home was a place of conflict, where the ugly truths and hypocrisy behind the veneer of societal appearances were revealed.
In the Lineup
Already in the SXSW Amazon lineup there are examples of what can be done with a small space, few people, and a simple, well-executed idea. None more so than Marc Collin's The Shock of the Future, a feature-length film set almost entirely in one room in the space of a single day. Its heroine Ana is an electronic music composer in Paris at the end of the 70s, who, until the very end of the film, never leaves her house; rather, the other characters come to her, reminiscent of characters in a play passing through a stage set. The shorts A Period Piece and No Crying at the Dinner Table both make use of a single room as well. A Period Piece, directed by Shuchi Talati, is a controlled study of two lovers attempting to have sex for the first time, foiled by a few drops of blood- all using the space of a couch and living room, but hinting at a much larger narrative outside the film. Carol Nguyen's No Crying at the Dinner Table restricts the space even more, to a dinner table and the filmmaker's own family, reminiscing about her late grandmother- and with just this concept reaches emotional heights in fifteen minutes that many features fail to in two hours. 

The Shock of the Future is a film that pulses and beats with debut director Marc Collin's love of music- more specifically, the new wave synth-pop of the late 1970s. Inspired by female pioneers in the genre like Suzanne Ciani, Delia Derbyshire, and Laurie Spiegel, the story follows a day in the life of Ana (Alma Jodorowsky), an electronic music composer who spends most of her time at a wall of synths and sequencers in her 70s-patterned Parisian apartment, experimenting with what she's convinced are the sounds of the future.
Read more
A Period Piece
"Geetha, a control and order loving Indian-American woman, finally has sex with Vehd one afternoon but things quickly turn messy, causing a fight to erupt mid-coitus."
Writer director Talati stated that in making A Period Piece she wanted to explore sex as a moment that reveals relationship dynamics- dynamics that turn out to be more tense than steamy. Even through the single scene that folds out in the short, the audience gains concise insight into what has already happened between these two characters before the beginning of the film, and the direction their tryst will go after.
No Crying at the Dinner Table
"Filmmaker Carol Nguyen interviews her own family to craft an emotionally complex and meticulously composed portrait of intergenerational trauma, grief, and secrets in this cathartic documentary about things left unsaid." 
No Crying at the Dinner Table is a use of the filmic medium itself to interrogate emotions and events, using essentially the space around a table. The concept is overwhelmingly simple, yet powerful: a testament to our primal need to gather together and tell stories, that endures even as technology evolves.

Looking Forward
It's impossible to say what will happen in 2020 in general, let alone in the film industry. And yet the proliferation of creative responses from film festivals and filmmakers alike since the beginning of the Covid-19 crisis is a confirmation that inaction is not an option. Writers will continue to write, directors to direct, producers to produce, and, in one way or another, they will get their work to audiences- because now more than ever, we need cinema. Not only as a form of escapism, but as a way to document what's going on in the world, and then, eventually, to attempt to understand it. What films look like may change with social dynamics, technological advances, and new spatial limitations- but then, film has been changing since its inception, simultaneously influencing and influenced by everything around it. The SXSW film festival was the first to have to adapt to this new pandemic era, but many others will follow, with more time to prepare and propose even more revolutionary solutions.